Years of Comfort. Years of Savings. The Year's Best Offer!
Earn
up to $1,650 in rebates

OR

60 months special financing

with approved credit on your new air conditioning unit!

Simply purchase a qualifying Carrier® heating or cooling product before Cool Cash ends to get in on this great opportunity.
Carrier® Cool Cash rebates expire 06/30/18.
This exclusive deal is only available for purchases made between April 1, 2018 and June 30, 2018 and can be applied to whole systems – serving your heating, ventilation and air conditioning needs.
Every Lennox® product has been engineered to deliver best-in-class comfort and efficiency. And when two or more Lennox products are working together as part of a system, the results are truly outstanding. Whatever your home, lifestyle and budget, there's a Lennox system that can meet your needs.
Call today and save with REBATES UP TO $1,700*
---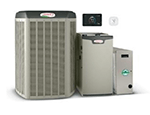 START WITH UP TO $1,300 IN REBATES.*
Save on a complete qualifying Lennox® home comfort system that includes a gas furnace or blower coil, an air conditioner or heat pump and thermostat. Enjoy additional product rebates when you purchase an iComfort® S30 Smart thermostat, iHarmony ® zoning and a PureAir™ system.
---
GET UP TO A $150 REBATE ON A WI-FI THERMOSTAT.*
Save now on the iComfort® S30 and save every month on utility bills. Anytime your routine or weather changes, the iComfort S30 smartly adapts to reduce your energy costs.
---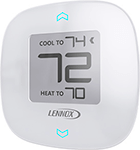 GET UP TO A $100 REBATE ON ZONING.*
Enhance your comfort and savings with iHarmony® zoning, a major advance in precision climate control.
---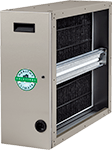 GET UP TO A $150 REBATE ON PUREAIR™.*
Enjoy more savings and fewer pollutants with a PureAir™ system, which cleans the air inside your home better than any other single system you can buy.
---
*Some restrictions apply. System rebate offers range from $150–$1,700. Rebate offer is valid March 12, 2018 through June 15, 2018 with the purchase of qualifying Lennox products. Cannot be combined with any other offer. Additional add–on rebates for iComfort® S30 Thermostat, iHarmony® Zoning System and PureAir™ Air Purification system valid with a qualifying system purchase only. Contact us for complete details.